As part of our veterinary staff, Old Dominion Animal Hospital Receptionists do a lot more than just answer the phone. We pride ourselves on having "real people" answer the phone so your concerns about your pet are not greeted by a recording. Our receptionists are your link to your pet's doctor and they treat your questions with care and respect.
Our Receptionists
Our receptionists are there to greet you as you come into our animal hospital and to assist you and your pet into our examination rooms, checking your pet's weight and getting the vital information about the reason for your pet's visit to our animal hospital. Our veterinary staff maintains your pet's computerized records, and will also help with discharge and go home instructions or medications. Please feel free to call them anytime you have questions about your pet's health care. We appreciate the busy and varied work our receptionist perform every day.
Our Practice Manager
It is our practice manager who keeps this animal hospital running every day. We couldn't function without her! The manager handles all the hiring, training, scheduling, and management of the veterinary staff. She is also responsible for the hospital budget, which includes ordering and stocking the animal hospital with supplies and equipment necessary for us to do our jobs.
The manager handles all our data and computer systems, oversees the practice performance, and makes sure we follow all safety practices. The job requires the ability to be flexible during the day as she might be receptionist one moment and veterinary assistant the next, but that's part of what makes the job so much fun.
If you ever have any problems at Old Dominion Animal Hospital, just ask to speak to our office manager because she can help. The manager handles all credit policies, and client services.
Our Hospital Caretaker
Dever has been taking care of the building at Old Dominion Animal Hospital almost as long as Dr. Wood has been practicing and we don't think he has ever missed a day. Each and every evening he comes in and helps keep us straight. The animal hospital couldn't make it without him and the animals enjoy his friendly, soothing voice. Outside of work, Dever is very close to his family, and keeps planning that trip to Jamaica.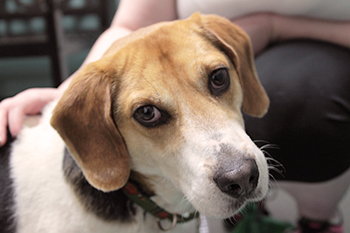 Our Animal Caregivers
Our kennel assistants are our real animal caregivers. They take pride in the way they care for your pets while they stay with us. They do everything they can to make your pet's stay safe and comfortable at our animal hosptial. They are the ones who feed, clean, nurse, walk, and play with your pet.
Our animal caregivers are often high school or college students who have a keen desire to pursue a career in veterinary medicine and this is often the position where they gain their first experience. Old Dominion Animal Hospital is pleased to give these students their first introduction into a wonderful life of caring for animals.