Our Charlottesville veterinary hospital staff is highly trained and available to provide care for your pet in an emergency during regular hospital hours. State of the art medical equipment is ready and waiting to meet your pet's needs and we'll do everything we can.
Please try to call ahead at 434-971-3500, if possible. Try to remain calm and drive safely.
After hours, weekend, and holiday emergency pet care is provided by: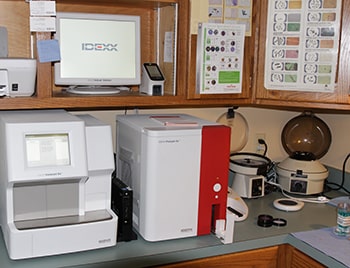 Greenbrier Emergency Animal Hospital
370 Greenbrier Drive
Suite A-2
Charlottesville, Virginia
(434) 202-1616
Veterinary Emergency Treatment Services
1540 Airport Road
Charlottesville, Virginia
(4340 973-3519
For complicated internal medicine and surgical cases, we may recommend referral to a local veterinary specialist. These doctors have many years of additional training in their specific specialty and we will work closely with them to create a treatment plan for your pet.