Old Dominion Animal Hospital Crozet is a full service companion animal hospital. We are located in a country setting with views of the Blue Ridge mountains, within a mile of downtown Crozet and a scenic 10-minute drive from Charlottesville.
Dr. Martin Schulman opened the doors of his practice in 1982 in a barn on his horse farm. By 1990 he had grown out of his barn and built the building formerly known as Crozet Veterinary Care Center.
When Dr. Schulman decided to retire in 2020, he knew he wanted his practice to stay locally owned and operated and he knew just the family to call.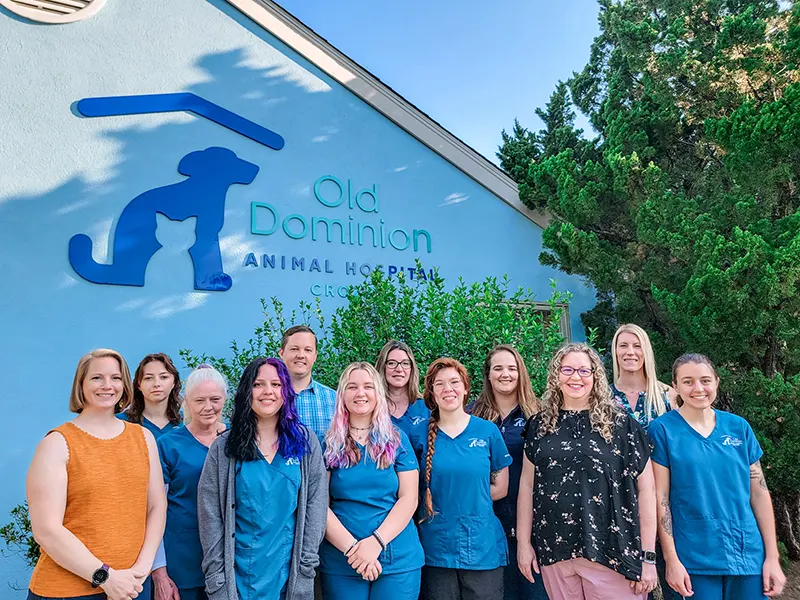 Dr. Garrett knew that the Crozet community would welcome a family-owned business and that Old Dominion could do for Crozet what it had for Charlottesville. He partnered with Dr. Allison Kramer, a long-time employee of Old Dominion Charlottesville, Best of Cville Veterinarian winner, and Crozet native.
Together Dr. Garrett and Dr. Kramer have worked to bring the experience that so many know Old Dominion for to the Crozet community.